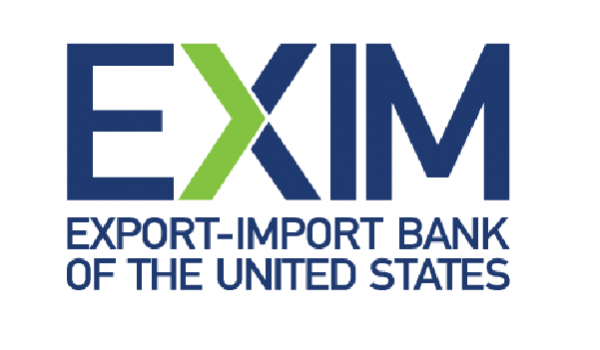 Washington, D.C. – The Export-Import Bank of the United States (EXIM) announced today that it has selected Kenneth M. Tinsley as Senior Chief Risk Officer.
"I am delighted that Ken will become EXIM Bank's permanent Chief Risk Officer," said Chairman and President Fred P. Hochberg. "EXIM has benefitted from Ken's expertise and dedication for more than 40 years, making him uniquely qualified to lead our credit and risk management practices well into the future."
Tinsley has served as the acting Senior Chief Risk Officer since January of this year.
He also continues to serve as the Senior Vice President of Credit and Risk Management, and in this capacity is responsible for overseeing credit policy; credit review and compliance; country risk and economic analysis; and engineering and environmental analysis.
Tinsley, who joined the Bank in November of 1979, has had a long and distinguished career at EXIM. He has occupied a number of management positions at the Bank, including Manager and Head of Buyer Underwriting, Vice President of the Americas Division, and Vice President of the Trade Finance Division.
Directly preceding his appointment as Senior Vice President of Credit and Risk Management, he served as Vice President of Credit Underwriting, a position in which he managed the underwriting of all short- and medium-term risk, financial institution credit risk, and select long-term corporate risk.
The appointment is subject to the approval of EXIM's board of directors.
ABOUT EX-IM BANK:
EXIM is an independent federal agency that supports and maintains U.S. jobs by filling gaps in private export financing at no cost to American taxpayers. The Bank provides a variety of financing mechanisms, including working capital guarantees and export credit insurance, to promote the sale of U.S. goods and services abroad. Almost ninety percent of its transactions directly serve American small businesses.
In fiscal year 2015, EXIM approved $12.4 billion in total authorizations. These authorizations supported an estimated $17 billion in U.S. export sales, as well as approximately 109,000 American jobs in communities across the country.
Small business exporters can learn about how EXIM products can empower them to increase foreign sales by clicking here. For more information about EXIM, visit www.exim.gov.